HSK TEST PREPARATION
China's Hanyu Shuiping Kaoshi ( HSK ) is a standardized Chinese proficiency test recognized by governments and corporations worldwide. It's an international standardized exam that evaluates the Chinese language abilities of non-native Chinese speakers.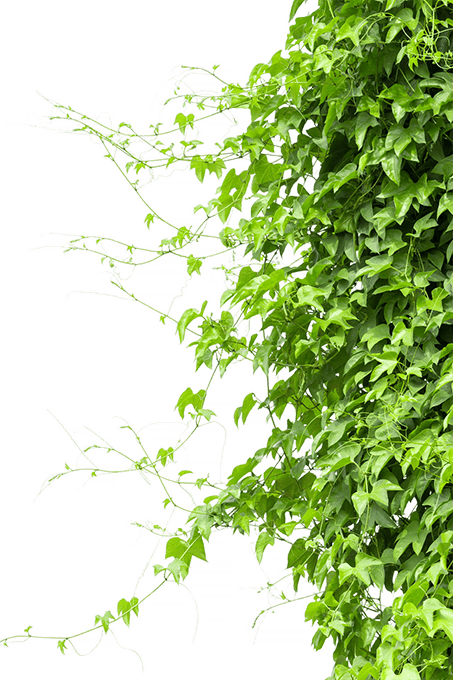 HSK MOCK TEST NOW
HSK Level 1

The 40-minute HSK Level I test is for those who can understand very simple Chinese, including greeting, introduction, the expression of age and number, time and dates, directions and so on. There's no requirement in character reading. Hanbridge Mandarin will help you grasp the basic vocabulary, phrases and sentence structure in basic and common Chinese. You will be able to meet the basic needs for communication.

HSK Level 2

Focusing on listening and reading comprehension, the 55-minute HSK Level II test is intended for those who can read Chinese pinyin and understand a variety of simple phrases. At Hanbridge Mandarin, instruction will provide learners with a grasp of basic communicate about routine tasks requiring a simple and direct exchange of information. Learners will be introduced to some common topics in daily life and learn up to 300 words, as well as basic grammar.

HSK Level 3

The 90-minute HSK Level III exam adds writing to the test scenario which is targeted to those who can answer simple questions with short sentences on familiar topics. To prepare for it, learners at Hanbridge Mandarin will be introduced to intermediate-level communication for personal and professional life, as well as travel, and learn up to 600 words. Students will continue to build on their understanding of Chinese grammar and be able to write simple sentences in pinyin with sample vocabulary.

HSK Level 4

At 105 minutes, the HSK Level IV test is intended for those who can easily communicate in Mandarin across all aspects of their daily lives. Learners will be introduced to many social and informal situations and learn up to 1200 words and some basic grammar points for listening, speaking and writing. Students should be able to converse easily with native Chinese speakers at this level.

HSK Level 5

The HSK Level V test lasts for 125 minutes and is for those with the ability to communicate fluently with native Chinese speakers. The Hanbridge Mandarin test preparation training will introduce learners to 2500 new words. In addition, students will be introduced to reading Chinese newspapers and magazines. Combined with further grammar instruction, the training prepares students to make a formal speech in Chinese.

HSK Level 6

This test takes 140 minutes and is focused on those who can read Chinese newspapers and magazines. Learners in the test preparation course will gain a deeper insight into Chinese culture and traditional customs and learn up to 5000 words and grammar points. Approaching language mastery at this level, students will be able to easily comprehend written Chinese and spoken information and be able to effectively express themselves in Chinese, both orally and on paper.
Frequently Asked Questions
What is HSK?

HSK is an internationally recognized standard examination in China called the Hanyu Shuiping Kaoshi. Otherwise known as the Chinese Proficiency Test, it recognizes and certifies nonnative speakers in the Mandarin language.

Who needs to take HSK test?

Companies or professional industries and even universities that require Mandarin language skills will accept the HSK certificate as a proven level of attainment in the Mandarin language. Whether you wish to study in China, enjoy a gap year or foreign exchange program, and start a new career in some of the world's leading companies in China or even open doors and opportunities in Asia, an HSK certificate will boost your credentials for prospective employers and a recognized certificate of Mandarin language proficiency.

What else benefits so I have to obtain HSK score?

Successfully obtaining an HSK certificate adds critical points to the visa application form when you visit China whether for business, studying or professional career. Here are the scores and credits. See how much you can get.

If I failed to pass, can I retake another exam?

Absolutely, there is no limit for taking the exam. When you eventually pass the exam and obtain the certificate, you could proudly produce it to prospective employers and have the utmost confidence.
2021 HSK TEST DATES
2021 HSK
Test Dates
Deadline for Registration
Date of Results Announced
Paper-based
Internet-based
Paper-based
Internet-based
Jan 9 (Sat)
Dec 13, 2020
Dec 30 , 2020
Feb 9
Jan 25
Feb 6 (Sat)
Jan 10
Jan 27
Mar 13

※

Mar 1

※

Mar 7 (Sun)
-
Feb 25
-
Mar 22
Mar 20 (Sat)
Feb 21
Mar 10
Apr 20
Apr 5
Apr 10 (Sat)
Mar 14
Mar 31
May 17

※

Apr 26
May 15 (Sat)
Apr 18
May 5
June 15
May 31
June 19 (Sat)
May 23
June 9
July 19
July 5
July 18 (Sun)
June 21
July 8
Aug 18
Aug 2
Aug 22 (Sun)
July 26
Aug 12
Sept 22
Sept 6
Sept 11 (Sat)
Aug 15
Sept 1
Oct 18

※

Sept 27
Oct 17 (Sun)
Sept 20
Oct 7
Nov 17
Nov 1
Nov 6 (Sat)
-
Oct 27
-
Nov 22
Nov 20 (Sat)
Oct 24
Nov 10
Dec 20
Dec 6
Dec 5 (Sun)
Nov 8
Nov 25
Jan 5, 2022
Dec 20
※ The release date of the results will be postponed by one week because of the holiday.